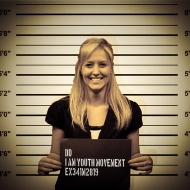 DD
Position:

Qualified Teacher
Who are you?
I am a Qualified Teacher & studied Education at the University of Pretoria. I felt in my heart that God is calling me for more.
What do you do?
Currently I am a Project leader at a Non-profit organisation where I am working with 9 Different Schools and teaching them about Gods love.
Why did you get involved?
I want to show people that you don't need money to make a difference in this world but only a little bit of faith, a willing heart and your God given talents.